Everything you need to know about discovering Spanish Wine in Madrid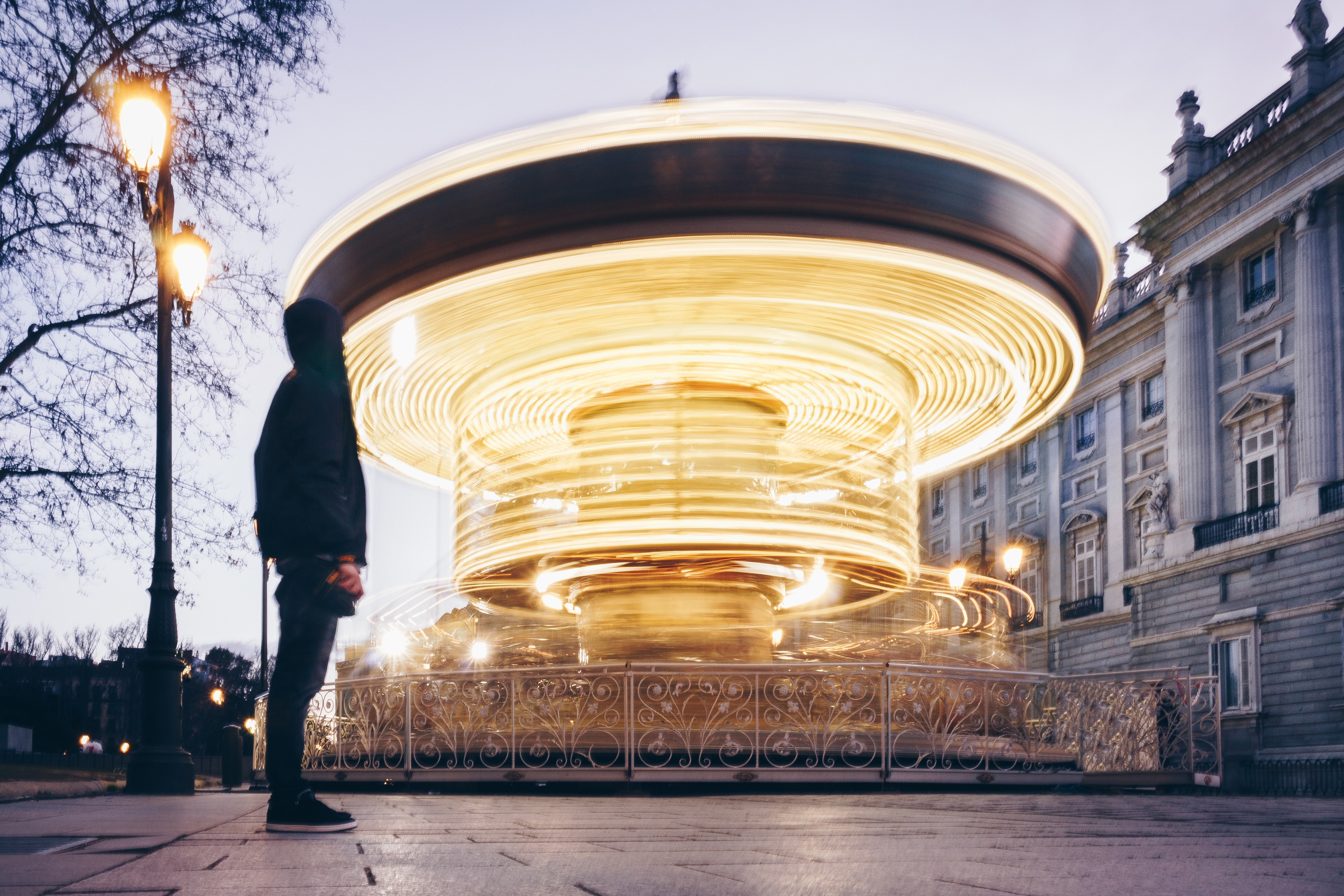 Madrid isn't just the capital city of Spain, it's the crown jewel of the country, positioned almost exactly in the centre and home to a wealth of museums, architectural landmarks, parks, restaurants and, you guessed it, wine bars! The baking hot summers can be a challenge for anyone not used to the extreme heat, whilst anyone expecting a mild winter will be in for a surprise if they haven't packed a warm coat. The third largest city in Europe and one of its most cultural, it goes without saying that there's plenty of options for the adventurous traveler here. For wine lovers like us, it gets even better as Madrid is within striking range of some of Spain's most famous wine regions, including some of its most exciting new discoveries; like the high-toned Garnacha being plucked from the heights of the nearby Sierra Gredos mountains. The local restaurants are awash in high quality Spanish wine to wash down varied, delicious tapas and should you want a vinous fix within the city itself, there are more wine bars to choose from than we could possibly list here.

Spanish wine is enjoying something of a renaissance at the moment, with a huge shift across the country towards high quality, artisanal productions that are increasingly sought by top restaurants and sommeliers across the world. Spain produces more wine than any other country aside from Italy and France, with the majority of the quality wine hailing from 71 regions dotted around the country, from the rain-swept Galicia to the baking plains of Castilla La Mancha. Like many Mediterranean countries, indigenous varieties rule the roost and Spain can boast wines made from over 300 grape varieties, nearly all of them native to Iberia. Add in perhaps the most undervalued wine in the world in Sherry, an increasingly exciting Cava industry and you have yourself an exciting proposition for wine lovers everywhere! Traditional wine royalty rubs shoulders with natural wine producers, fermenting and bottling in buildings no bigger than a garage, whilst the quality of everyday table wine has never been higher.

You couldn't be in a better place to explore Spanish wine than Madrid, with almost every style and region accounted for in some way. Whether you want to combat the heat with a glass of salty, delicate Manzanilla Sherry, embrace the traditional route with an aged red wine from Rioja or take a walk on the wilder side of Spanish wine, we'll point you in the right direction. Read on for our own suggestions and tips on wine excursions to local vineyards, the best wine bars to visit in Madrid as well as some help interpreting the terminology here!
Wine Expeditions from Madrid
There are 71 quality wine regions in Spain, and Madrid is within a few hours travel of several! However, so that you're not spending your entire day traveling, we're going to give you some recommendations for three distinctly different regions, all of which you can visit comfortably in a day, including your journey home. As beautiful a city as Madrid is; venture forth and explore the wine regions beyond!


Did you know that we can get a Lazenne Wine Check to you within 24 hours whilst you're on holiday? Really, we'll deliver it straight to your hotel whilst you're visiting the beautiful vineyards of Spain, so that it's ready to safe guard your bottles as a soon you as return! https://lazenne.com/pages/delivery
The Region – Castilla y Leon
Old Castile, or "The Land of Castles" has a rich tradition in wine, going back to the medieval days and the wealth of the monasteries, producing huge amounts of wine for the court and common-folk alike. Today Castilla y Leon encompasses a large number of quality wine regions but, perhaps more interestingly, also acts as a parachute appellation for wineries that either fall outside of geographical boundaries or who want to be a little maverick in their approach to production. The typical wine is utterly Spanish; powerful, strong and full of fruit. For a real treat, head to the impressive estate of Abadia Retuerta and prepare to be blown away!
The Winery – Abadia Retuerta
When traditional meets ambition and investment in the Spanish countryside, you end up with something like Abadia Retuerta. A gorgeous, rolling estate with over 200 hectares of vineyards and a high-tech, gravity powered winery, this impressive estate is responsible for producing some of Castilla y Leon's very best wines. Not only do they have a wide variety of different experiences designed to showcase their wines in different ways, but they even have a hotel on the property for anyone who wants to immerse themselves in the lifestyle here. There's a lot to be said for a winery where you can ride around the vineyards on horseback, visit the winery and taste samples from the barrel before going for a relaxing swim and indulging yourself in their own 1* restaurant. Still, for all their efforts in improving the enotourism experience at Abadia Retuerta, it's their wine that speaks the loudest and the winery itself is quite remarkable. All this attention to detail eventually comes down to the wine in the bottle, and we strongly recommend you get hold of...
The Wine – Selección Especial Sardon de Duero

Whilst there are grander, more expensive wines at the estate, nothing captures their style quite like their Selección Especial. Mainly Tempranillo with a splash of Cabernet Sauvignon for extra structure and Syrah for some freshness, Abadia Retuerta have created one of Spain's great, accessible wines. Soft, caressing and yet with the ability to age for a decade or longer, this is a wine to stock up on!

For more information and to contact Abadia Retuerta to book an experience or hotel stay, visit their website here. 
*Visiting Abadia Retuerta requires a vehicle as the winery is 2 hours away from Madrid
The Region – Sierra Gredos (Vinos de Madrid)
Sierra Gredos isn't a wine-region as such, but a mountain range running across the centre of Spain. The foothills of these mountains, around an hour west of Madrid, are home to some of Spain's most dedicated wine-makers. You'd have to be dedicated, to grow Garnacha on these steep, unforgiving slopes in the midday heat. Only being up to 1,000m above sea level makes the temperatures bearable and yet, over the last few years this area has seen more exciting wine-makers flocking to it than perhaps any other in Spain. The reason? Captivating, bright, floral Garnacha wines with strong mineral streaks and a real sense of place. That and the unforgettable views, of course!
The Winery – Bodega Marañones
One such pioneer of the Sierra Gredos is Bodega Marañones, on the lower slopes of the mountains near the town of San Martín de Valdeiglesias, giving their wines a slightly less rugged feel than some. Viticulture is organic here and all efforts are put into making the best, most transparent wines possible. Fernando Garcia, the man at the helm, also runs a separate project with Daniel Landi; the famous Comando G. Needless to say that a visit here is quite an experience. If the new wave of Spanish wine-making excites you, if you want to catch a glimpse of the work that goes into making wine on these unforgiving slopes, then a visit to Bodega Marañones is for you. When you're there, be sure to try...
The Wine - Peña Caballera

If you want to get a real feel for the sort of wine being produced in the Sierra Gredos, then Peña Caballera is your wine. Hailing from Bodega Marañones highest vineyards, at almost 850m above sea level, this is a delicate, finely etched expression of Garnacha. Sweet herbs, bright red fruits and hints of earthiness; this is the sort of wine that has earnt the region the reputation of producing 'The Pinotesque wines of Spain'. Utterly delicious and considering its small production, be sure to bring a few bottles back with you!

For more information and to contact Bodega Marañones to book a visit to the winery, visit their website here
*Visiting Bodega Marañones requires a vehicle as the winery is 1 hour away from Madrid. You can also catch the 551 Bus to San Martín de Valdeiglesias from Príncipe Pío Station in Madrid, with buses leaving every 30 minutes or so. You'll then need a taxi from the town the winery itself.


The Region – Mentrida
Close to Toledo, this region is still well within sight of the Sierra Gredos mountains, yet the lower altitudes and limestone soils give the wines here a plusher, more Mediterranean feel. Mentrida was historically used predominantly for bulk wine production until recently, when a group of younger wine-makers recognised the potential of this high-altitude space, and started to produce high quality, alluring wines here. Whilst Garnacha dominates, there is also a smattering of international varieties here as well, some of which can be really quite special! Speaking of which, over to Bodega Arrayan...
The Winery – Bodega Arrayan
Close to a impressive oak forest, this winery was founded in 1999 by a husband and wife team near the village of Santa Cruz de Retamar, and has solidly built a reputation on high quality Garnacha, Syrah and Petit Verdot. The wines are bold and characterful, and have been built on the back of painstaking research as well as quite a bit of trial and error! World famous consultants such as Richard Smart have advised Bodega Arrayan on their viticulture, whilst some of Rioja's best wine-makers have helped them to set up their winery. Is it any surprise that the results are so convincing? Should you visit, make sure to ask if you can visit the local forest! Also, whilst all their wines are delicious, we think it's time for a little Syrah...
The Wine – Arrayan Premium

A Syrah based blend, this is the flagship wine of the estate. It was Richard Smart who first helped them to choose the varieties that were best suited to the region, with the slightly cooler vineyards perfect for juicy, peppery Syrah, complimented by the softer Merlot and a touch of structure from a splash of Petit Verdot. Deep purple in colour, spicy and peppery with toasted oak and lots of fruit. A truly Spanish wine!

For more information and to contact Bodega Arrayan to book a visit, please contact them via email: comunicacion@arrayan.es
*Visiting Bodega Arrayan requires a vehicle as the winery is 1 hour away from Madrid. You can also catch the Cevesa S.L Bus to Santa Cruz de Retamar from Príncipe Pío Station in Madrid, with buses leaving every 30 minutes or so. You'll then need a taxi from the town the winery itself.
Wine Bars and Shops in Madrid
Whilst the midday heat of Madrid during the summer may call for nothing more than copious amounts of chilled water, we promise that the evenings get a lot cooler! With it, comes the desire to explore the myriad wine bars and shops that the city has to offer, sip on some truly delicious Spanish wine and quite literally, drink it all in! Here's a small selection of some of our favourites:

Angelita
Calle Reina, 4

Angelita may well be Madrid's very best wine bar, and that's saying a lot! Whilst the Spanish wine selection here is excellent, especially the very long list of Sherry, there's also a wealth of wine from across the world to try here, all put together with due care and attention. There's a great food menu to choose from as well, so your electric German Riesling can be paired with a delicious plate of local cheeses, whilst a plate of delicious, roast lamb needs a bottle of older Rioja to bring out the best of both worlds. Make sure to book in advance for groups, as this bar is justifiably popular! http://madrid-angelita.es/en/experience/

Garcia de la Navarra
Calle de Montalbán, 3

This vinous emblem of Madrid is just a short walk from the wonderful Retiro park. Ran by two brothers, Pedro and Luis, this combines the best of traditional Spanish cooking with some outrageously good Spanish wine. There's over 700 different references in their cellar, including some wines dating back pre-WWII! A brilliant selection of wine, seasonable produce, innovative cooking and superb service; what more can you ask for? https://www.garciadelanavarra.com/home/

Lavinia
Calle de José Ortega y Gasset, 16

Right in the heart of the Salamanca neighbourhood of Madrid, you'll find the beautiful, modern wine store of Lavinia. Not only is it a wonderful wine shop, with a huge number of references from across the country, but there are also enomatic machines dispensing small quantities of wine to taste, regularly organised wine tastings and even a restaurant attached, should you want to settle down for a few hours. The staff are attentive and helpful, so should you feel lost with their vast selection, they'll be on hand to help you find your way to a delicious bottle of something. https://www.lavinia.es/es

Bodega Santa Cecilia
Calle de Blasco de Garay, 74

Bodega Santa Cecilia isn't your typical wine shop. In fact, it started life as a gourmet food shop that has become just as famous for its selection of wine as its delicious food. So, should you want some Manchego cheese to go with your crisp, refreshing Verdejo from Rueda, you can grab it all in the same store. Better yet, there's a tasting section so you can 'try before you buy' as well as regularly organised courses and tastings. A family ran business with roots going back to 1922; exactly the sort of place we want to visit! https://www.santacecilia.es/eu_en/?___from_store=eu_es

Spanish Wine Terminology
As with so many European countries, trying to decipher the label of a bottle of wine can be a challenge in itself. Spain is no different and so, as always, we'll try to break down some of the most commonly seen words and expressions, so you have a better idea of what you're buying:

Año – Year
Blanco – White
Bodega – Winery
Cava – Wine made using the traditional method
Cosecha – Vintage year
Dulce – Sweet
Rosado – Rosé wine
Seco – Dry
Tinto – Red
Vino – Wine
Viña – Vineyard

Joven – A young, unoaked wine
Crianza – A wine aged for at least 2 years, some of which will be in oak (Varies region by region)
Reserva – A wine aged for at least 3 years, some of which will be in oak (Varies region by region)
Gran Reserva – A wine aged for at least 5 years, some of which will be in oak (Varies region by region)

Whether it's soaking up the city's culture, visiting vineyards and bodegas or eating and drinking your way around the capital, we're confident you'll have a great time in Madrid. Have a wonderful trip and, if you need more advice about traveling with wine or bringing wine home with you, be sure to check out the articles below. Salud!
Should you be continuing your exploration of Spain and find yourself in cosmopolitan Barcelona, be sure to check our articles on Cava and how to plan a trip to visit the producers there, as well as information on a hidden gem in the Catalan countryside, close to the Mediterranean. 
For more on our specially designed wine luggage and suitcases and more detailed information on how to travel with alcohol, check out the links below: